The men smirked at her, sure of their victory, sure of having taken her captive.
They should have known better; as long as Skara had steel in her hand, she'd never be a prisoner.
She wiped the smirks off their faces quickly enough as she tossed a handwritten copy of the letter she had left with her sisters, and they realised their plan had been exposed before even set in motion.
They were smart enough to realise their plan had lost momentum. When their demands that Skara surrender were denied, they chose not to press the point. Maybe they knew Skara would not be taken; maybe they feared what injuries she'd cause before she fell.
Whatever the reason, the men sheathed their weapons and the archers stood down, though everyone kept fingering their weapons, ready to act at the whisper of violence.
And as the sand storm hammered at the walls of the Crimson Keep; they started to negotiate.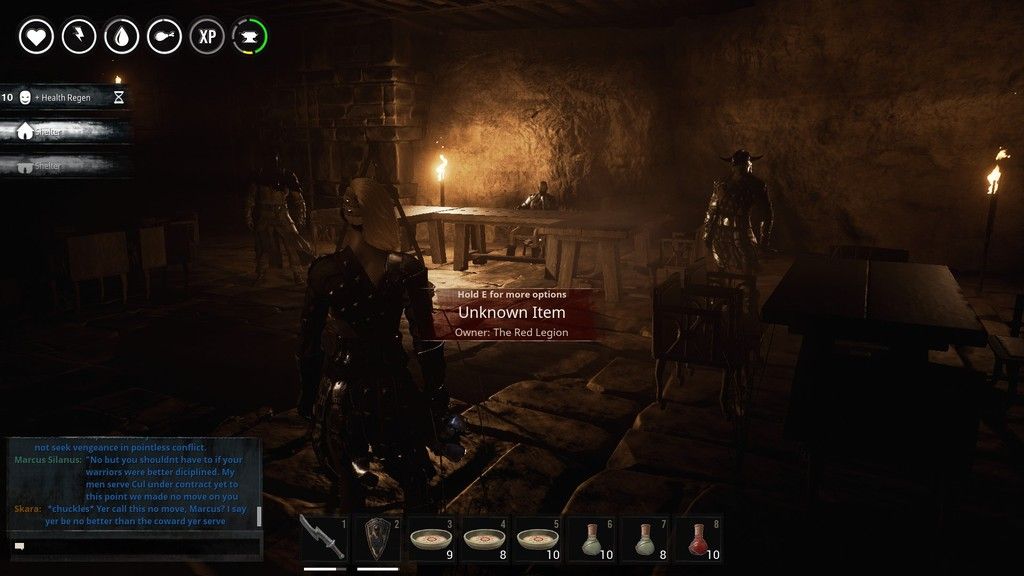 Skara smiled on the inside as her hard eyes gazed upon the treacherous males. In her heart she knew she'd live to figth another day.
And when that day came, she knew her enemies.